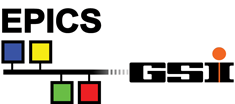 EPICS on CBM's Xilinx Virtex4/5 FPGAs
Warning

Can't INCLUDE '"DiscontinuationNoteOnCbmVirtexProject', path is empty or contains illegal characters.
---
1. General Documents
2. Project Overview
2.1. Introduction
2.1.1. CBM Virtex based EPICS Control System
The future
FAIR
Experiment
CBM
intends to use
Virtex4
based front-end electronics implementing an EPICS based control system for remote setup configuration and run/process control.
2.2. Initiation
2.2.1. Kick-off
2.2.2. Project enterprise decided
---
2.3. Definition
CbmVirtexRequirementsSpecification
CbmVirtexExternalInterfaces and devices
---
2.4. Design
CbmVirtexArchitecturalDesignSpecification
CbmVirtexDetailedDesignSpecifications
2.5. Implementation
2.6. Operation
---
3. Project Steps Documentation
3.1. Xilinx ML403 Virtex 4 evaluation platform
3.1.1. Installation of μClinux on Virtex 4's PPC architecture using KIPs VMware image based XXX framework
Norbert Abel
(
KIP
), showed how to use the tools developped at KIP to easily install
μClinux
on Xilinx's Virtex4 ... using a pre-release of their framework
...
more
.
3.1.2. EPICS
Steps to have an IOC running on the Virtex FPGA ...
read more
4. Legacy/Attic
In this section older projects documentations are stored
4.1. ml403 virtex4 evaluation board
(M.Stockmeyer)
The future DAQ controls needs to be tested on a potential hardware. In order to do so an evaluation board of Xilinx was bought. I (M.Stockmeyer) have the priviledge to use and test it. Please refer to the installation guide if you are not familiar with this kind of hardware:
First M403 Installation
Software Installation
EPICS cross compilation for Power PC
last change: --
MarcRStockmeier
- 08 Nov 2005
---
--
PeterZumbruch
- 10 Nov 2009
Topic revision: r8 - 2009-11-10, PeterZumbruch
- This page was cached on 2023-06-08 - 00:57.