Group 1: In-Kind why and what
The what and why of in-kind
Starting topics
Adressed:
What are the in-kind models of different big science facilities?
Relationship between members and institutes
Towards a global in-kind model (see also: group 2, legal aspects)
How to really achieve joined-up approach in IK contracting?
Not addressed:
What are the limits of in-kind? Are there limits?
How to address in-kind contributions with travelling detectors?
History, previous contributions
How to unite in-kind and €-procurement?
Technical interdependency of IKC
Session 1 - protocol
Group members
: Gareth, Sonia, Marek, Martin, Sylvie, Tuomas, Felix
Starting point:
review of different in-kind models (ESS, XFEL, FAIR)
Main results:
Ministry/funding agency relations concerning money are difficult - leverage?
In-kind rules should be well established
Contract models: host<>povider (bilateral) host<>shareholder<>provider<>host (trilateral)
Background work
Organisational structure
1 person from each member country (ministry, institute) --> ESS council. Council decides everything. Council is advised by
SAC (scientific advisory committee)
TAC (technical)
IKRC (In-kind review commission)
AFC (Finance)
CEC (employment conditions)
FAIR is similar, but no SAC or CEC.
Contractual relationships
See images ESS: bilateral IKCA. FAIR: trialateral IKCA. Member state and shareholder are sometimes the same. Shareholder and provider are sometimes the same
<gallery>
File:https://wiki.gsi.de/foswiki/pub/IKBestX/IDEAAL/IMG_7190.JPG|Caption 1
File:https://wiki.gsi.de/foswiki/pub/IKBestX/IDEAAL/IMG_7191.JPG|Caption 2
</gallery>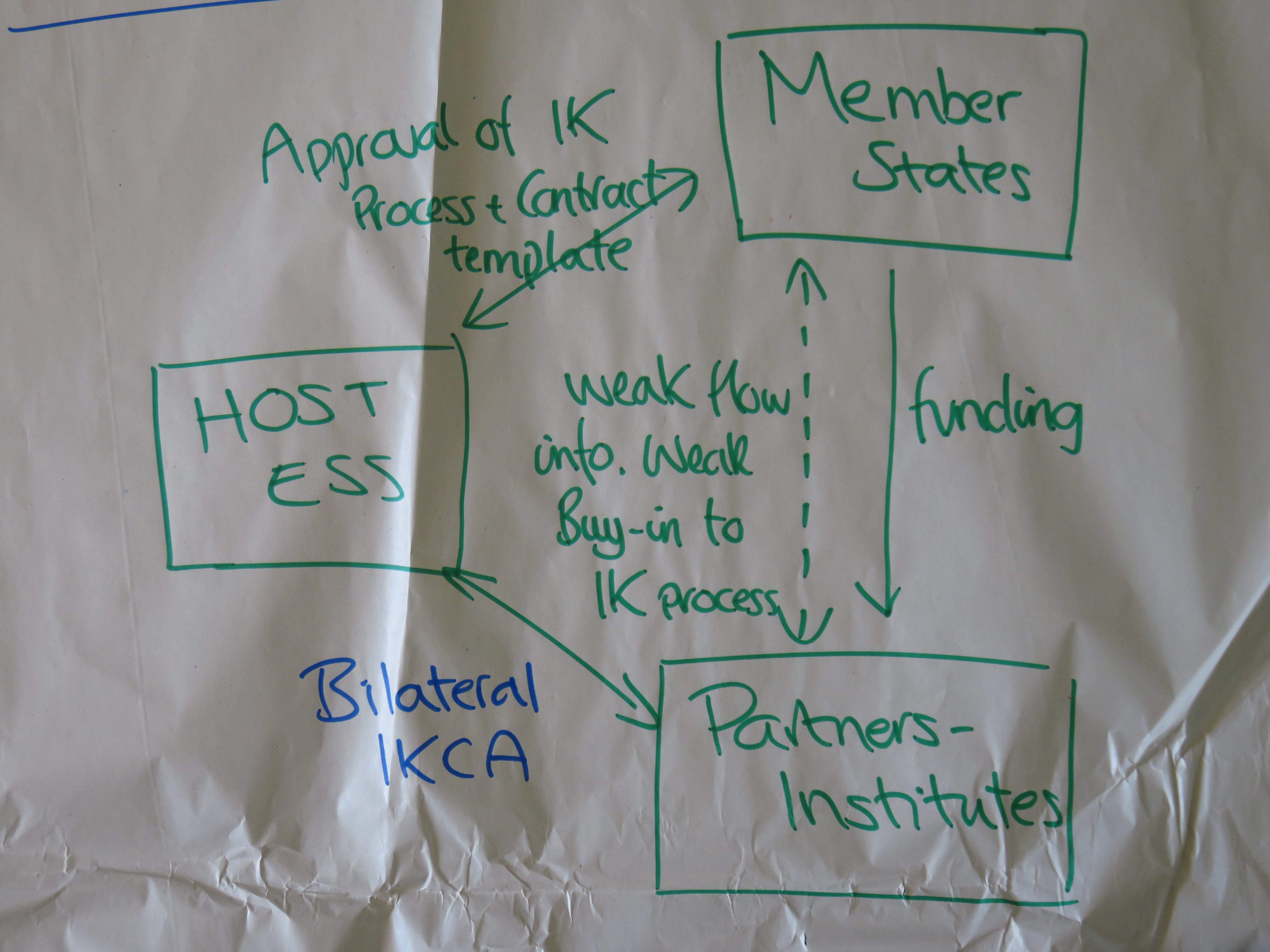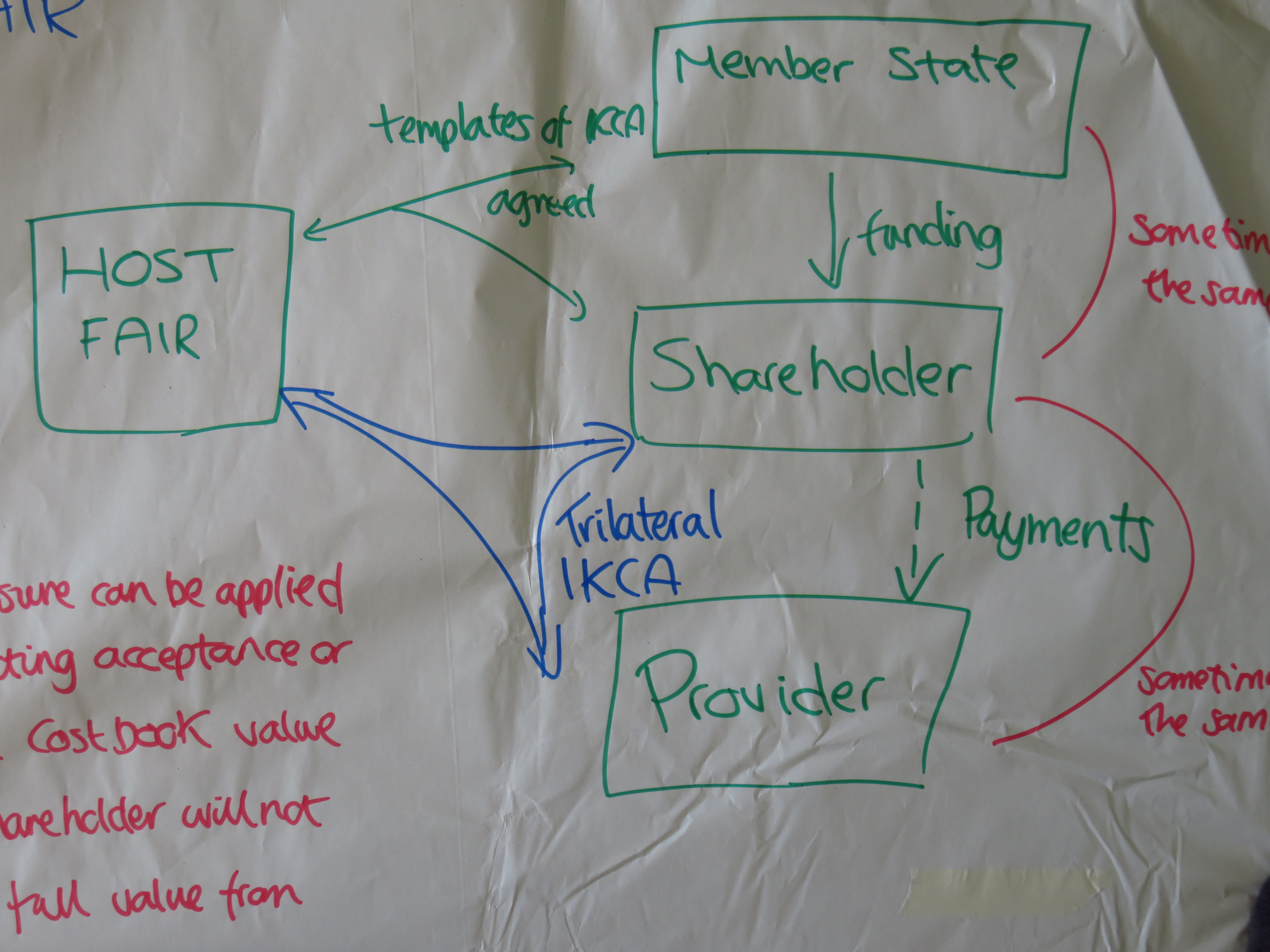 Contract philosophy
Equal treatment to all partners
Comprehensive vs. minimalist
Functional technical/scientific specification
Geographical return (countries profit from the project proportional to thier contribution)
Correction factor: CB-value x sexy factor (say, 0,8) for sexy topics, CB-value x boring factor (say, 1,3) for dull contributions
--
SoniaUtermann
- 2018-05-11