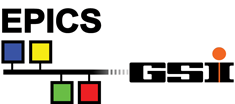 Collection of connections and evaluation on connecting to other _control systems_
There have been and for sure will be some requests on the question
"How can I read/write/monitor variables from control system XYZ?"
In some cases this is realized in writing a
device support module
for a soft device, in other cases it means teaching the opponent to use the
Channel Access
protocol of EPICS, or using an intermediate
Data Access Layer
, or something else.
This section summarizes and collects some existing - mostly external - solutions and trials - mostly internal - to let EPICS
"talk"
to
"others"
.
... for details have a look at: Connecting LabVIEW® and EPICS ... for details have a look at: Connecting MonALISA and EPICS ... for details have a look at: Using DAL to connect EPICS to other systems

CSS - Control System Studio by DESY

... for details have a look at: Using CSS - Control System Studio to connect to EPICS
---
--
PeterZumbruch
- 27 Jun 2012