%S5START%
Debian GNU/Linux 3.1 (Sarge) at GSI
Christopher Huhn
Woody installation
Woody installation 2002/2003
Server installation: cloning over NFS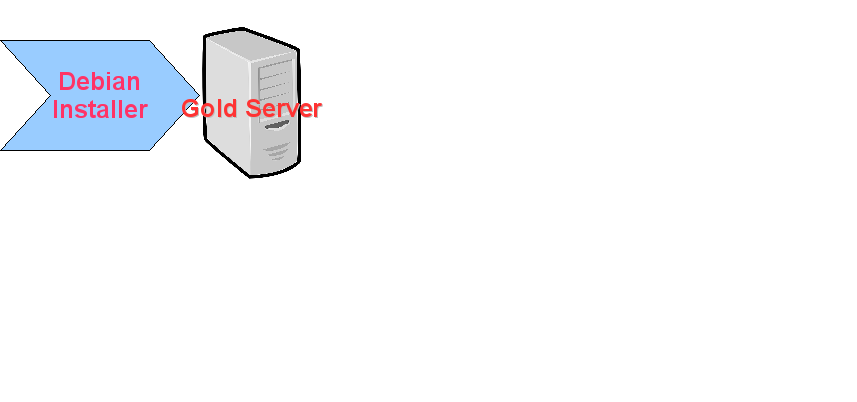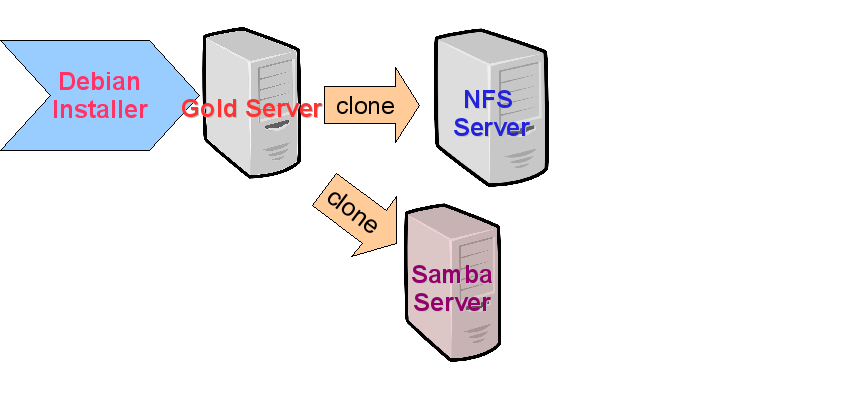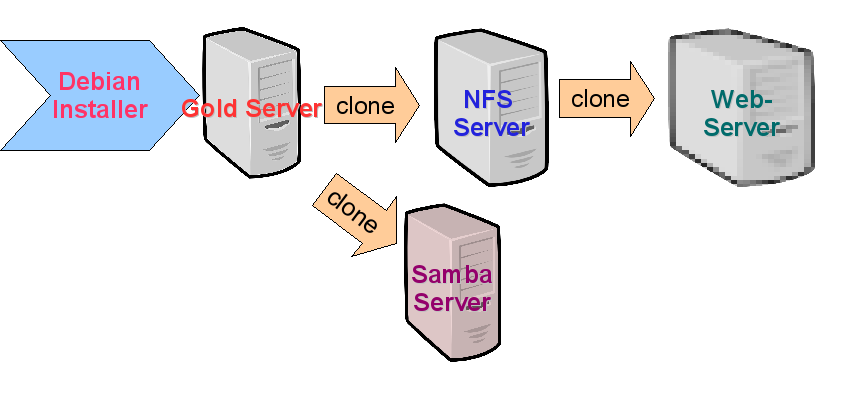 Woody installation
Configuration management: shell scripts

Who dunnit? No revision control, no one to blame

Centralisation achieved by central NFS mount /usr/local
Sparse documentation

Know-how often only implicit

Administration techniques don't scale well

particularly in relation to the number of admins
Woody client
"Groupserver" concept:

classic NFS root concept
shared read-only /usr
Client system - almost - completely on server (except for /var and /tmp)

Old server hardware

Hardware maintenance painful

Important binaries writeable (i.e. /sbin/init)
No automatic upgrade for anything outside /usr

I. e. no automatic security updates for /bin, /sbin binaries
No automatic distribution of /var or /etc files
Into the future ...
http://www.infrastructures.org/ - Site management best practices

System administration should not work like craftsmen
Infrastructure architects
Configuration as condensed and central as possible

FAI: Fully Automatic Installation framework

Plan your installation and FAI installs your plan
Debian-centric but very flexible
Into the future ...
Cfengine - configuration management framework

centralised and pull-based
description of the intended configuration state
not a sequential list of actions to be performed

Use of Debian tools (Package management, Debconf) whereever appropriate
Debian repositories used:

Debian, Debian-Security, Backports.org, Debian volatile, GSI repository
Into the future ...
More services - increased diversifaction
Devide installation and configuration into host classes
Keep It Small and Simple - only install what's required for a service
Installation and configuration system excellence indicator:

Reinstallation to service production state should be

completely unatteneded and
faster than a restore from tape backup
... back to the past?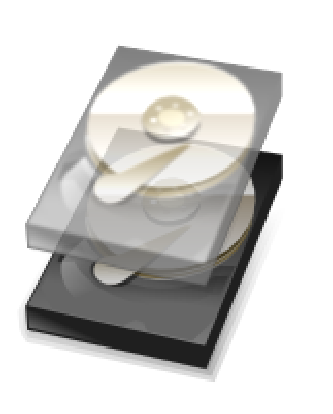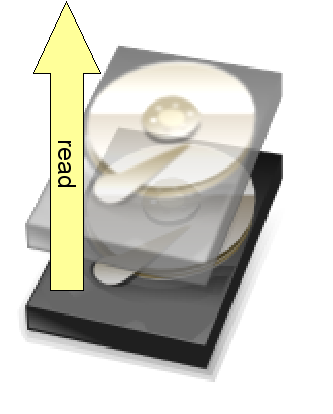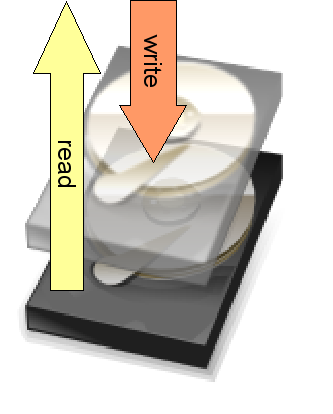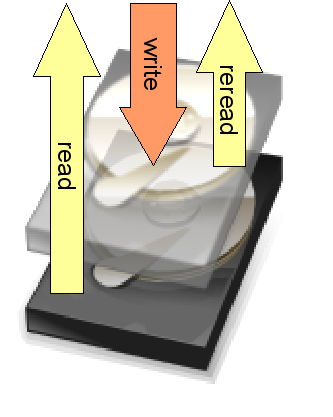 NFS root reinvented:

Single system image

Shared by all clients
managed with cfengine
completely distinct from the server system

read-only root filesystem
unionfs filesystem
All host-specific files in a central Subversion repository

Accessed via WebDAV/davfs
Pros
Improved security

Difficult (impossible?) to hack
Updates even when the box is down

ready for dual boot / multi boot

Improved reliability?
Improved performance (new hardware)
Instant installation (~ 2 minutes)

Can be performed by the operators

Ease of administration

Condensed and centralised
... and Cons
Completely reliant on the network
Inferior performance compared to local installation?
Installation time irrelevant if installation request response time is in size of days?
On and on and on and on ...
Create NFS root image with FAI
Move to 64bit
Upgrade to Etch
GSI Knoppix CD?
failover NFS-Cluster
Build a complete test environment
Fabric management
GSI Linux infrastructure framework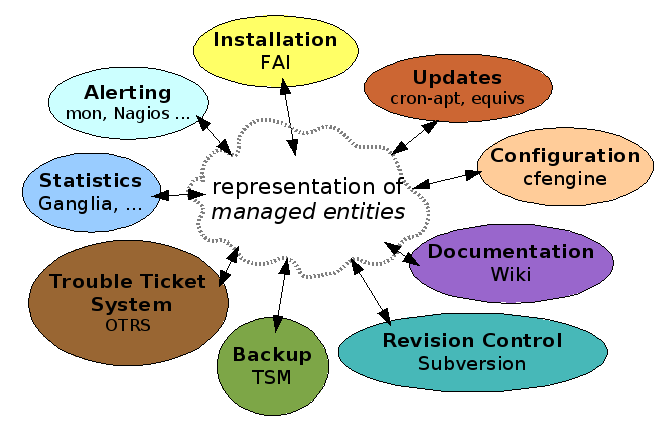 %S5END%
--
ChristopherHuhn
- 06 Jul 2006