Group 1: In-Kind models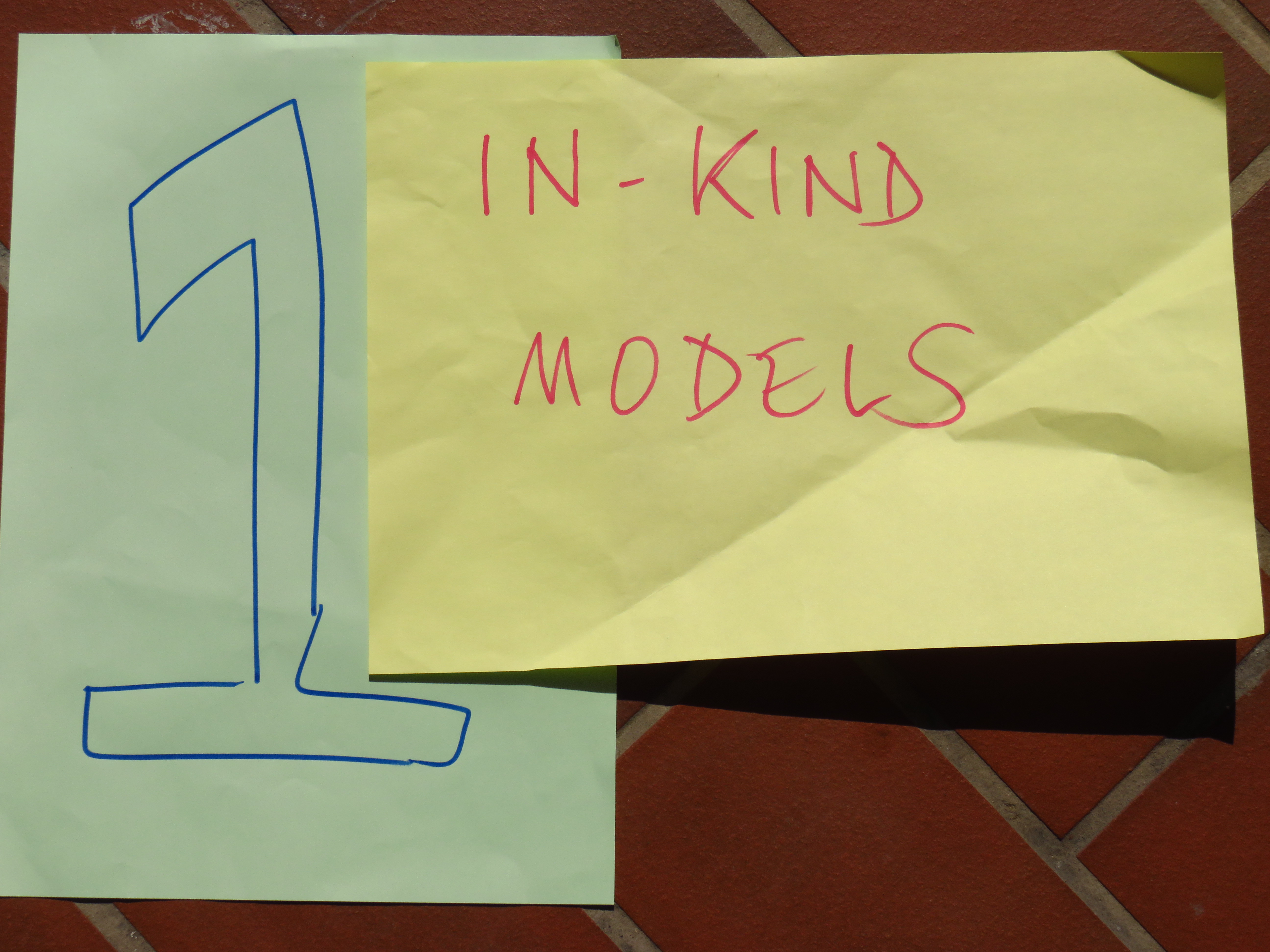 The what and why of in-kind
Starting topics
Adressed:
What are the in-kind models of different big science facilities?
Relationship between members and institutes
Towards a global in-kind model (see also: group 2, legal aspects)
How to really achieve joined-up approach in IK contracting?
Not addressed:
What are the limits of in-kind? Are there limits?
How to address in-kind contributions with travelling detectors?
History, previous contributions
How to unite in-kind and €-procurement?
Technical interdependency of IKC
Main results
Will type these tomorrow.
Session 1 - protocol
Group members
: Gareth, Sonia, Marek, Martin, Sylvie, Tuomas, Felix
Starting point:
review of different in-kind models (ESS, XFEL, FAIR)
Main results:
Ministry/funding agency relations concerning money are difficult - leverage?
In-kind rules should be well established
Contract models: host<>povider (bilateral) host<>shareholder<>provider<>host (trilateral)
Session 2 - protocol
Group members:
Gareth, Felix
Key words:
IKCA
in-kind contracts, contributions, agreements
in-kind models
institutes, host, shareholder, member states
Main results:
Breakdown of contract models: structure and responsibilities
Sexy/boring factors, geographical return
Contract philosophy
Background work
Organisational structure
1 person from each member country (ministry, institute) --> ESS council. Council decides everything. Council is advised by
SAC (scientific advisory committee)
TAC (technical)
IKRC (In-kind review commission)
AFC (Finance)
CEC (employment conditions)
FAIR is similar, but no SAC or CEC.
Contractual relationships
See images ESS: bilateral IKCA. FAIR: trialateral IKCA. Member state and shareholder are sometimes the same. Shareholder and provider are sometimes the same
<gallery>
File:https://wiki.gsi.de/foswiki/pub/IKBestX/IDEAAL/IMG_7190.JPG|Caption 1
File:https://wiki.gsi.de/foswiki/pub/IKBestX/IDEAAL/IMG_7191.JPG|Caption 2
</gallery>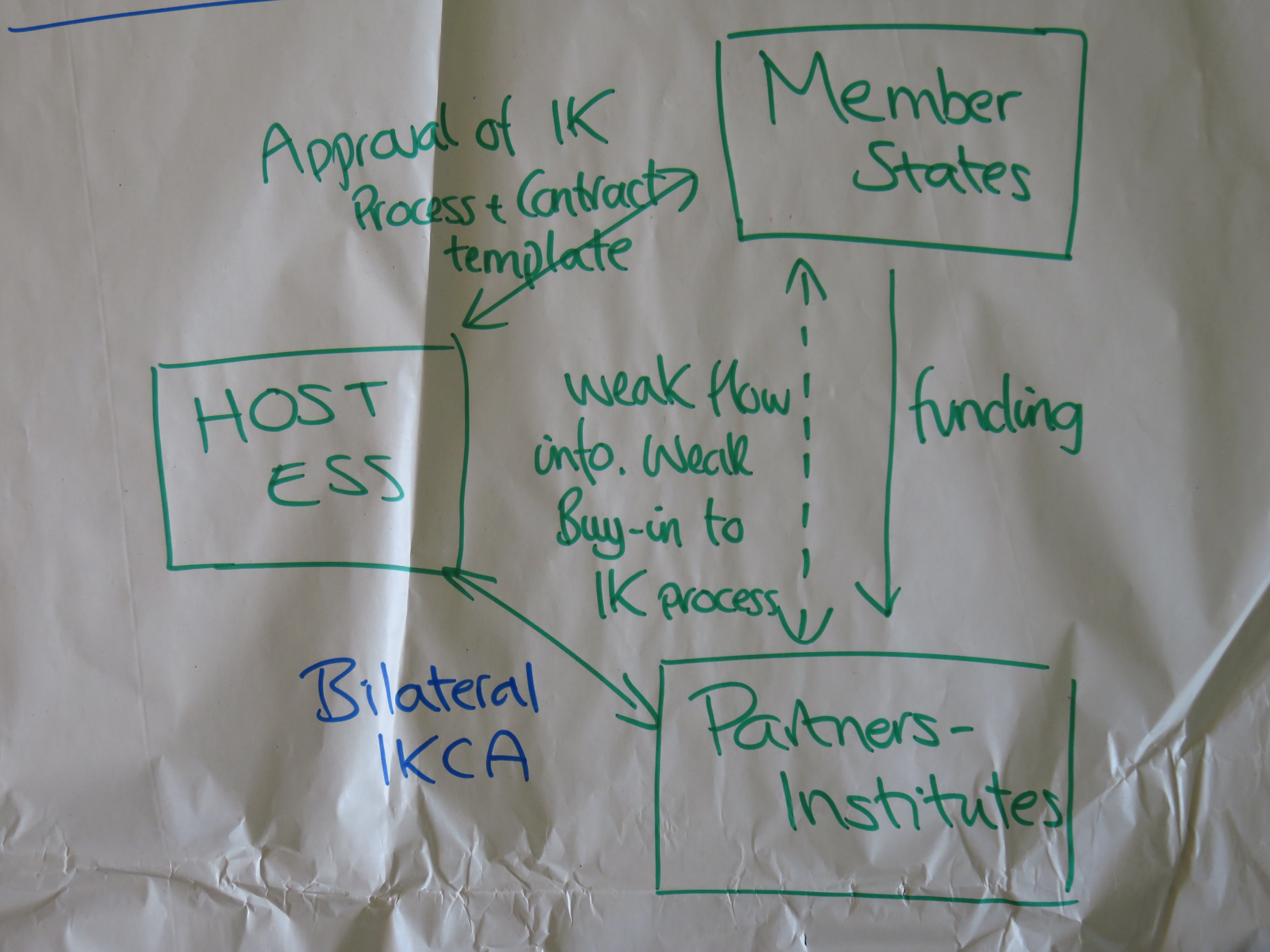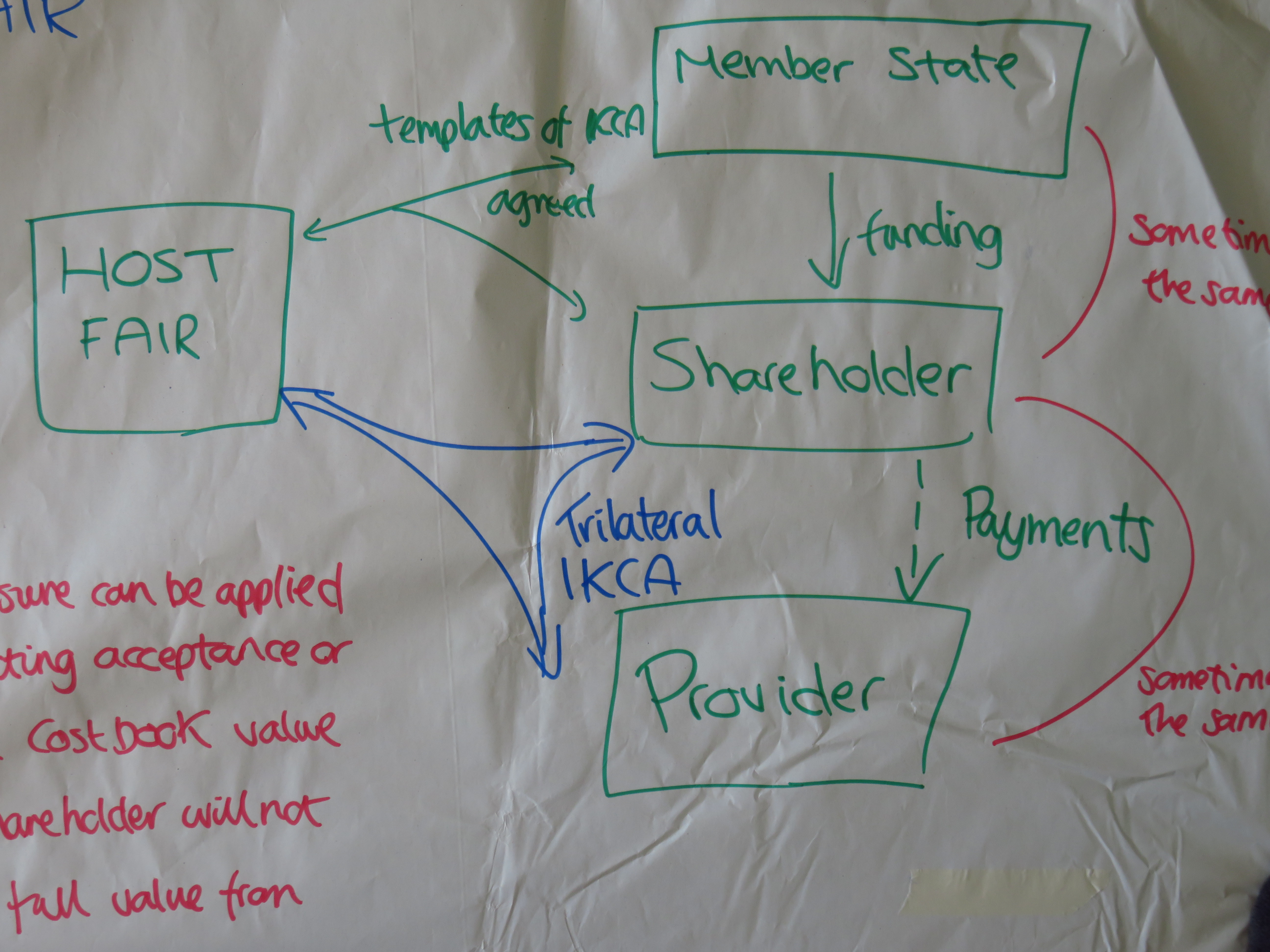 Lessons learned
ESS: Institutes only get cost book value. CB assumes universal labour rates. Unstitutes were not consulted sufficiently on contract template --> push-back, insufficient backing from ministry --> scope reduction. Model was not designed for in-kind, so does not address the inherent power imbalance of a procurement relationship --> needs to be addressed on a country-to-country basis. FAIR: Development and personnel costs were omitted from cost book. CB prices (frozen 2005) were estimates; partners were not (always) consulted on feasibiliy of CB prices --> individual revisions by expersts were needed. Cost-escalation process is being negotiated with individual partners --> shopuld be council for fairness & transparency. Host institute covers most extra costs. IKC come in cheaper than tenders. Political underestimation of costs --> costs "hidden" in risk assessment. In Germany, no buffer/margin is allowed (but in France it is). Pressure can be applied by restricting acceptance or partial cost book value, then shareholder will not recieve full value from member state.
Open questions
What tools can we provide to equilibrate the power imbalance betweeen provider and ministry? Milestones, interventions, mediation... How can we include uncertainty? How much and what is allowed?
Shared resources
ESS and FAIR model contracts --Sonia to upload/link. --
SoniaUtermann
- 2018-05-11