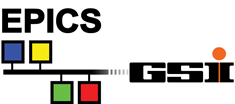 HadCon Multipurpose Controls Protocol Cmnd DAC
Introduction
Command description of the API command DAC for
HadCon2
. With the help of the DAC command, we could access directly the DAC peripheria output. The Channel are following the connector pin numeration from pin 0 to pin 7. The rest pin 9 and 10 are ground.
connector assignment
Main
DAC cmnd
1.
DAC :
return all DACs value
---
2.
DAC <CHANNEL>
:
return current DAC value
3.
DAC: <CHANNEL> <VALUE_mV> :
set current DAC output to wanted voltage
<CHANNEL>: 0 - 7
<VALUE_mV> - 0 - 3300 mV
---
The output is the same for all commands, in case you are using only the command DAC, you will get the following answer for each channel from 0 to 7:
RECV DAC <CHANNEL> <VALUE_HEX> <VALUE_mV>
- <CHANNEL>: 0 - 7
- <VALUE_HEX>: 0x00 - 0xFF
- <VALUE_mV> - 0 - 3300 mV
---
--
PeterZumbruch
- 30 Mar 2015