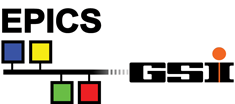 HadCon Multipurpose Controls Protocol Cmnd DAC
Introduction
Command description of the API command DAC for
HadCon2
. With the help of the DAC command, we could access directly the DAC peripheral output.
DAC cmnd
Availablity

available since version: 4.6.3

---
Channel numbers

The Channel numbers 0..7 follow the signal naming (DACOUTx, q.v. HadCon2/DAC) and are therefore shifted by -1 compared to the connector pin numeration from pin 1 to pin 8. The remaining pin 9 and 10 are ground. (q.v. connector assignment)
Commands

DAC : return all DACs value
DAC <CHANNEL> : return current DAC value
DAC: <CHANNEL> <VALUE_mV> : set current DAC output to (approx.) wanted voltage

<CHANNEL>: 0 - 7
<VALUE_mV> - 0 - 3300 mV

: The actual resulting value might differ, due to the 8bit conversion binning of 3300mV / 255 &approx; 12,94 mV

---
Output

The output is the same for all commands:
RECV DAC <CHANNEL> <VALUE_mV> <VALUE_HEX> [undefined]
with
<CHANNEL> : 0 - 7
<VALUE_mV> : 0 - 3300 mV, undefined → -1
<VALUE_HEX> : 0x00 - 0xFF, undefined → 0x100
undefined: since there is no readback, values are undefined until a value is set,

exception: after a power up, channels are set to 0V.
In case you are using the command
DAC
, you will get the above for each channel from 0 to 7 in a separate line.
---
---
---
--
PeterZumbruch
- 2020-11-09