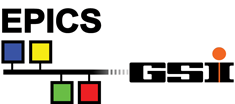 Epics Getting Started
Introduction
EPICS web pages
The center of gravity of EPICS is at APS, the
Advanced Photon Source
of the Argonne National Lab.
The
EPICS Home Page
at APS builds the home of EPICS, while it is not exclusively developed there, mind the collaborative character of EPICS.
Lectures / Training Materials / Basics
At the
EPICS home page
in the section
Training Materials
a variety of introductions and training courses is presented.
Personally I (PZ) recommend:
tech-talk
The
mailing list of the EPICS universe, which is very active and fast responding. If you have a problem, which is not solved, you might get help here. So,
and experience the active collaboration
some knowledge collections
---
--
PeterZumbruch
- 2016 Nov 14